Home
About us
Project catalogue
Workyard below an elevated Expressway, 2010 - 13
The new workyard for the Public Services of Basel consist of 6'000 sqm and was built below an elevated
expressway. The premise obtains vast mechanical workshops, administration offices and storage depots
for the road signaling systems of the city.
Due to the location below of one of the most used expressways in Switzerland, the design of the premises
were technically demanding. Beneath using elaborate construction methods, the elevation of the building
is clad with aluminum boards which typically are used for public road signs and here form a sign for
the premise itself. The irregular pattern of the boards is a reaction to the surroundings and shelters the
windows of the new building.
The prizewinning building was lauded in 2013 by the City of Basel as successfully upgrading a formerly
bleak and dreary spot of the city.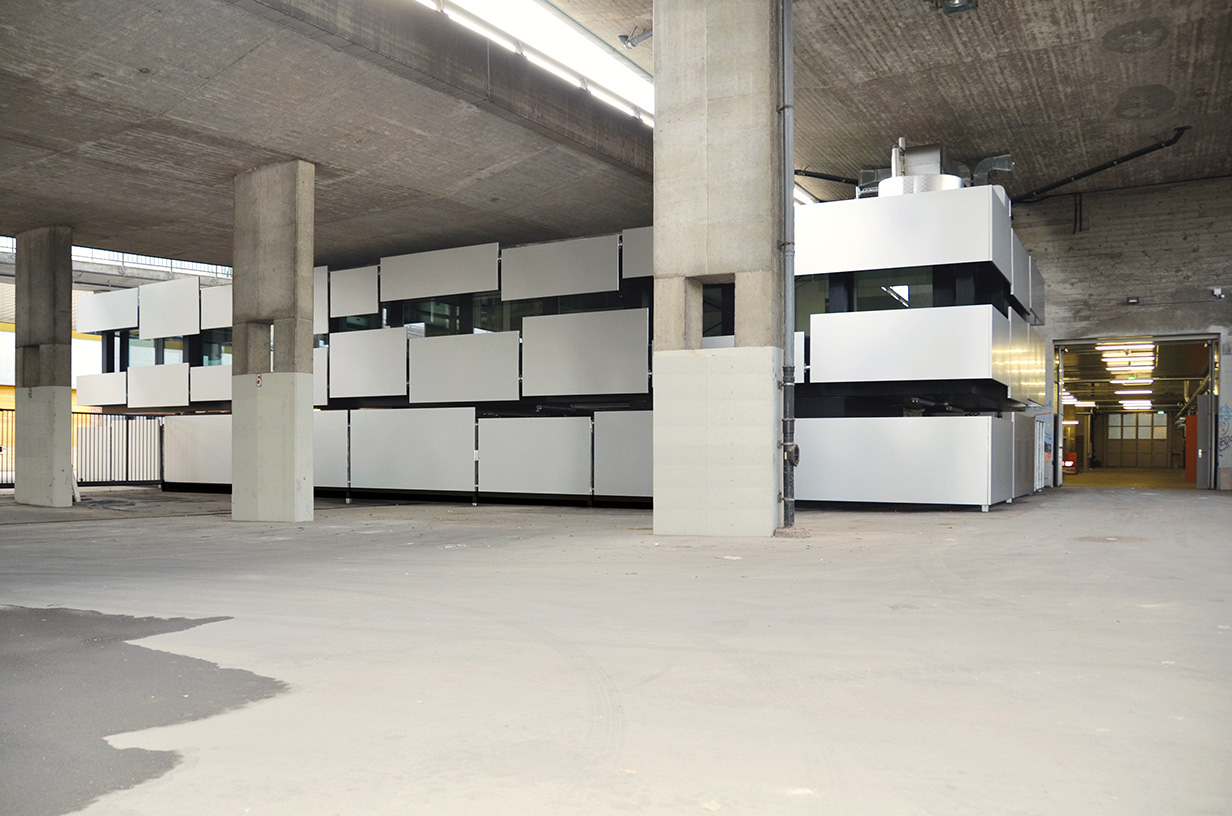 The administration building with its aluminium elevation. The passway on the right leeds to the mechanical workshops and storage depots.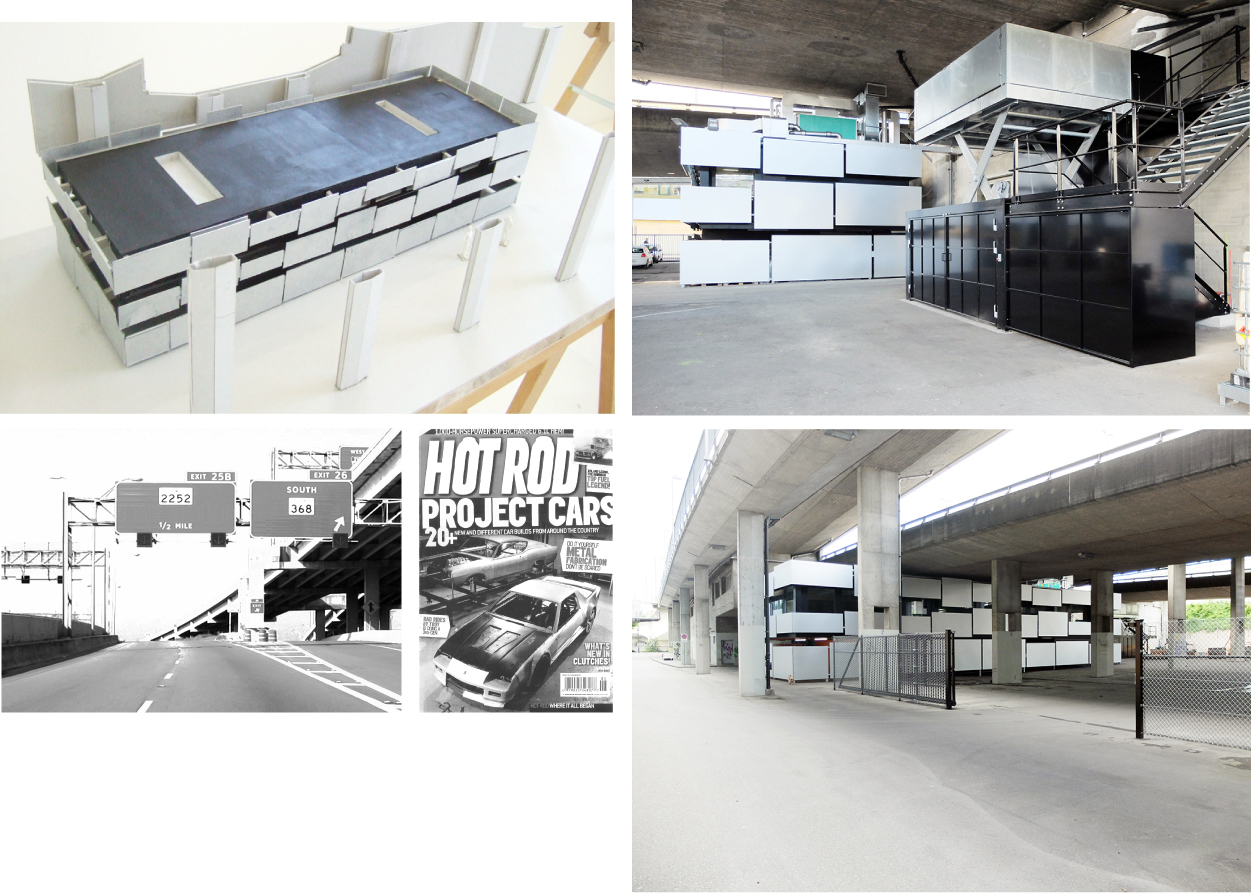 Analogies and working modells from the planning process.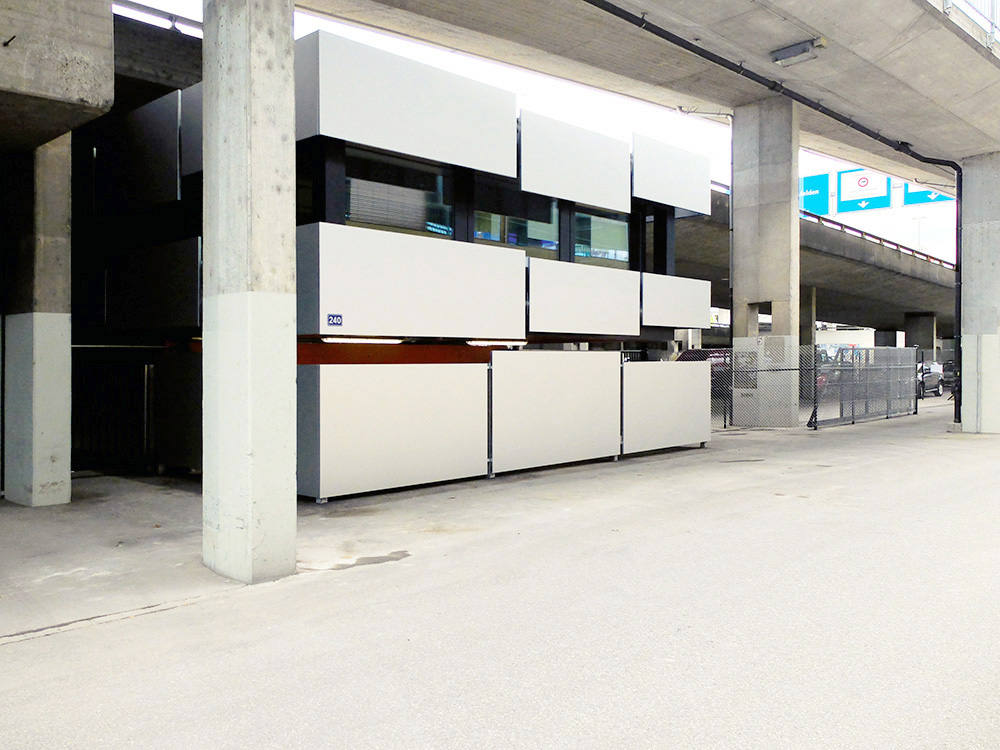 The administration building in its urban context.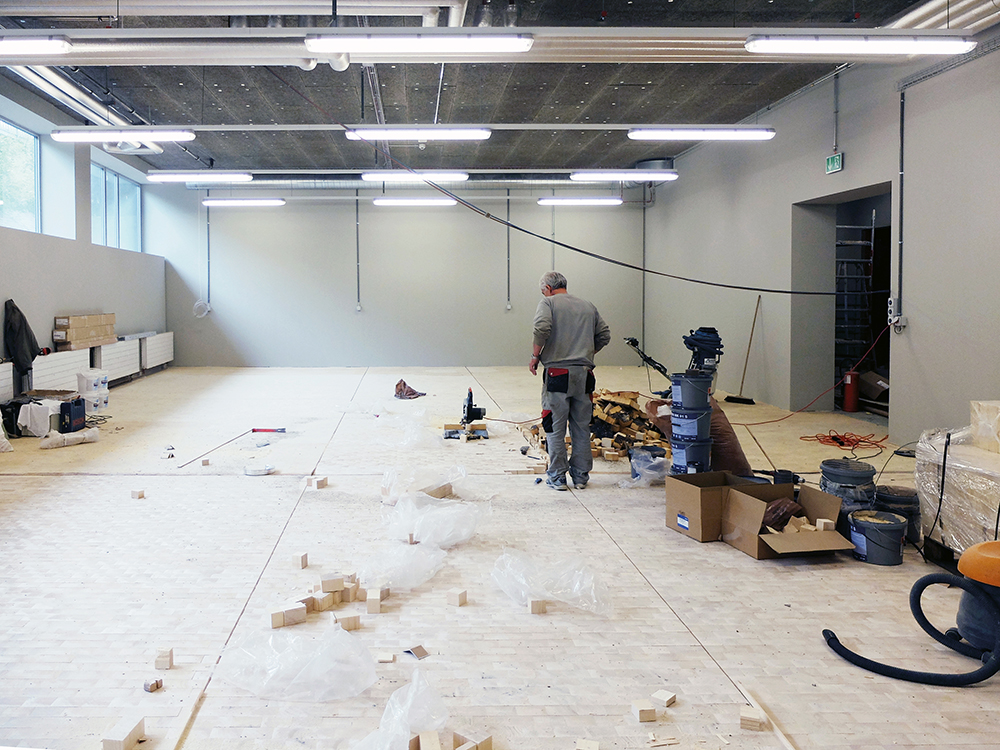 One of the many workshops in the building under construction.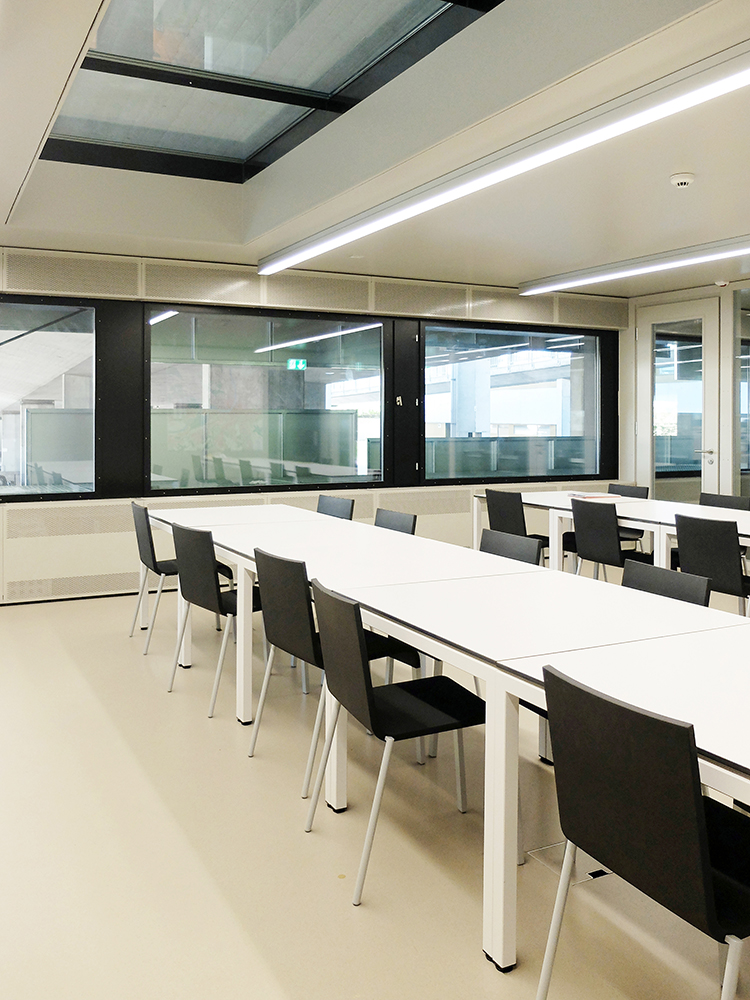 Inside the administration building.