Home
About ScKA
Project catalogue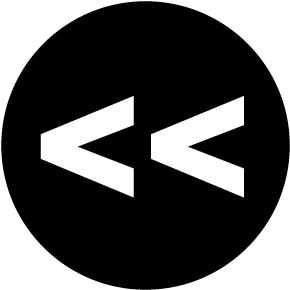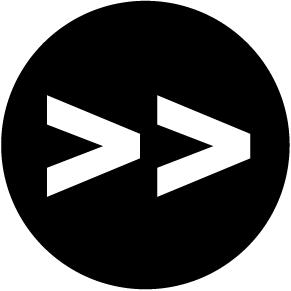 Refurbishment of the former Armory in Basel, 2014 - 17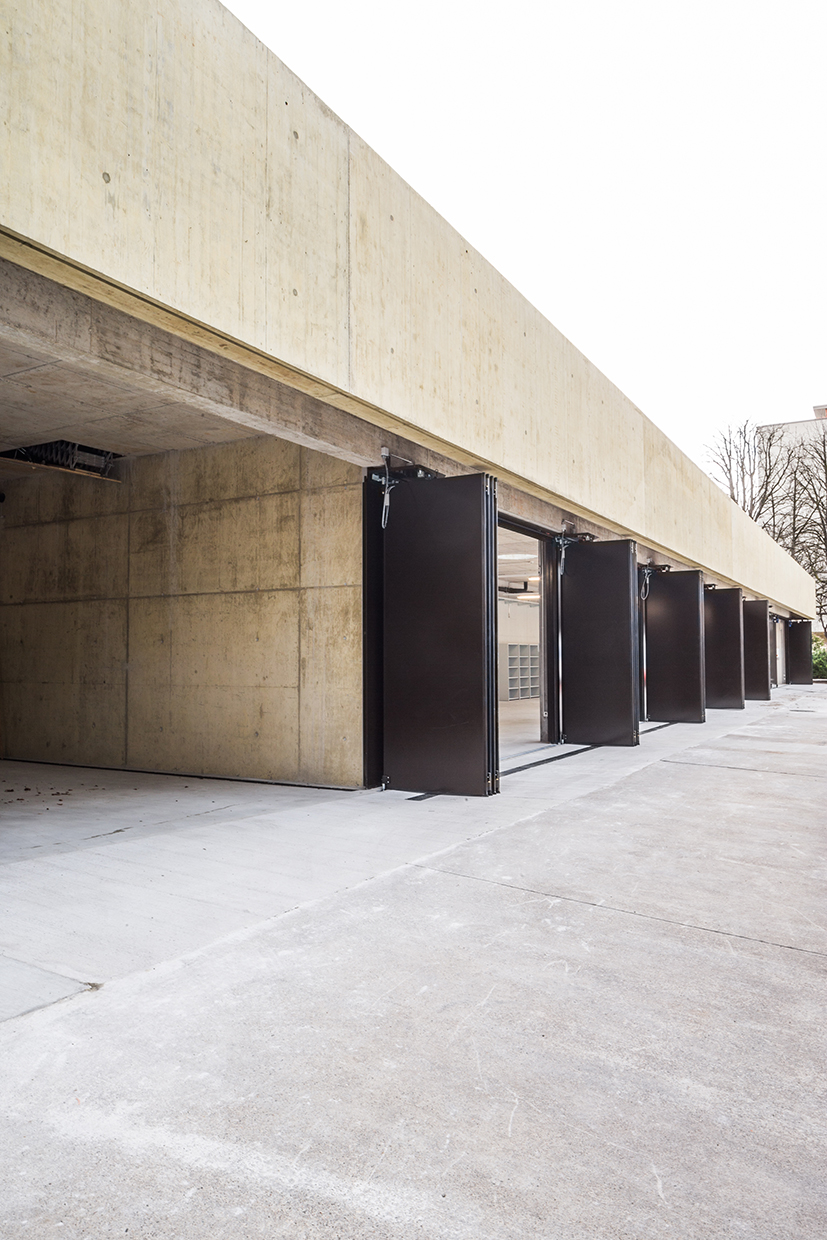 The gates of the garage are colored dark brown and relate to the nearby railway terminal within its rough urban environment.
The former Armory in Basel is part of the southern infrastructural premises of the city and therefore
close to a vast railway container terminal. The Area of the Armory consists of a heritage protected
main building and multiple mechanical workshops on the site which are still used by the city. Parts
of these premises had to be refurbished and a new garage had to be built.
We followed different strategies. For the main building we restored the open spaces which were
once typical for armory buildings. To re-expose the original beams and girders, we removed most
of the cardboard rooms which were since built in and replaced these by wooden boxes to contain
meeting and infrastructural uses in the open space office rooms.
The new garage is placed at the southern edge of the compound. Here a much used access road
enters the city and the site becomes visible to the Public. The new garage is conceived as a raw
concrete box and fortified with iron-oxyd. Given that, the concrete relates to the yellowish color
which is typical for the sandstone color of the nearby armory building. The large gates of the new
garage are colored in dark brown which gives the building further relation to the nearby railway
terminal within its rough urban environment.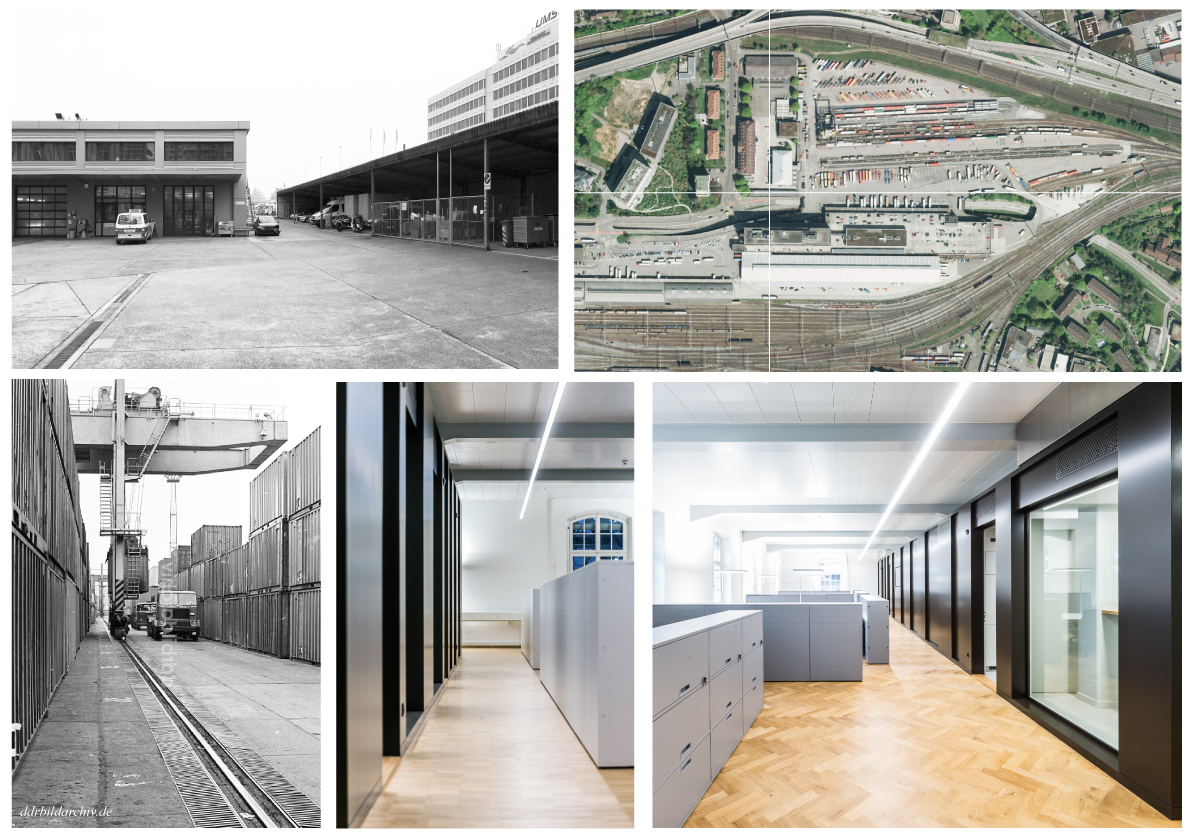 To re-expose the original beams and girders of the Armory, wooden boxes with infrastructural use are set into the now open space.
The new garage in raw concrete is fortified with iron-oxyd and relates to the yellowish sandstone of the original Armory nearby.